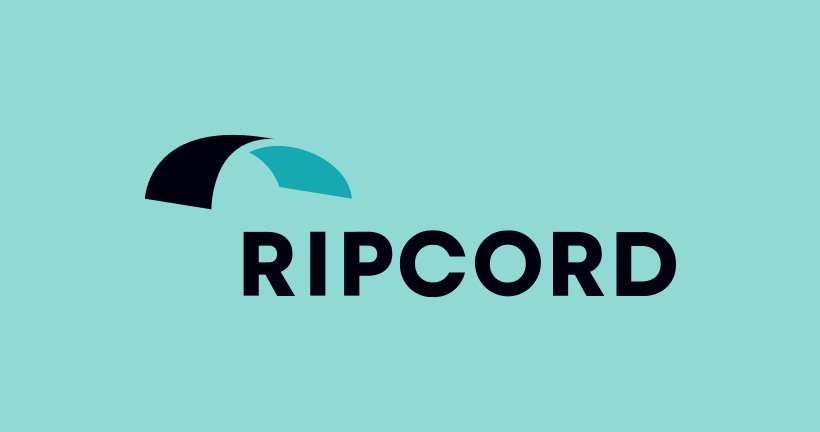 56% of Surveyed HR Executives Cite Lack of Mission-Critical Resources to Navigate Future Workplace
Hayward, California — November 9, 2021 — Ripcord, the world's first robotic digitization company, today announced the release of "The State of Digital in HR Survey" results of more than 800 senior-level executives and HR professionals covering the current state of HR practices and documentation. The findings revealed while progress has been made toward businesses embracing digital transformation, resources were named the primary barrier. Most notably the technology sector has experienced significant backlog issues for HR paperwork since the COVID-19 pandemic began.
The pandemic has upended the workplace in a variety of ways, creating new hybrid and remote workplace models, and causing business executives to accelerate planned workforce investments, such as digitization. Considering this shift, Ripcord asked HR directors, VPs, CHROs, and CPOs about the impact COVID-19 has had on digital initiatives in HR management, particularly how businesses manage documents, data, and employee information.
Key Findings from the Report
Most (71.80%) of respondents have experienced significant backlog issues for HR paperwork since the COVID-19 pandemic began, a situation that might inevitably lead to other business management issues.

This is the central issue for nearly all (98%) respondents affiliated with the technology sector, a reflection of tech's job market which has been dynamically evolving in the past 18+ months with the creation of new remote and hybrid working arrangements, new spending priorities for businesses around IT infrastructure, automation and the huge shift towards e-commerce.

A majority (74.78%) reported that the current method for managing HR documents is working, however, one in four (25.22%) admitted they are still struggling to manage documents in a post-pandemic workflow.
Two in three respondents (62%) have shifted towards digital-only documentation, however, for approximately 40% of respondents paper still holds strong value.
Nearly half of the respondents (45.47%) believe they will be fully digital in the next two to five years, while slightly over 1 in 10 (11.68%) think they will rely solely on paper.
While advancing digital transformation, lack of resources was the primary barrier for more than half of the respondents (56.02%), followed by technology readiness (48.94%). Budget, however, was named the least significant obstacle (40.62%).
"We know that many enterprises express a desire to go fully digital but still rely heavily on paper-only management tools," said Kevin Hall, CTO and Co-founder of Ripcord. "There is a tremendous opportunity to assist business leaders to kick-start their digital transformation journey and address immediate needs, such as IT infrastructure and document management, to ensure a successful path to digital," Hall added.
Looking Ahead: Harnessing the Power of Digital Transformation
Businesses still struggle with navigating the digital landscape (25%) and there is a greater need for digital solutions to help those enterprises embrace the transition.
The time to initiate the process towards digital transformation is now — with the job market trends evolving, the HR documentation backlog will only lead to further business management issues leaving companies behind and affecting their operations and market competitiveness.
Reliance on paper-only management solutions will harm the companies' effectiveness in managing operations and employees as the business world is shifting towards digital tools and new technologies. Hence, digitization experts can help dispel common fears and misconceptions about digitizing efforts.
Digitization experts should view themselves as trusted advisors and counselors to help overcome the technology readiness barrier that's preventing businesses from going digital.
"Companies behind on digital transformation efforts are seeing it impact all aspects of their business, especially human resources," said Brooke Bento, Chief People Officer & Chief of Staff at Ripcord. "HR professionals are bogged down with a backflow of paperwork from transitioning to a remote or hybrid workforce, and they need more digitization resources. When one area of your HR workflow is struggling, this will inevitably lead to other issues down the road, so it's important for companies to address this issue now," Bento added.
The respondents, 50% of which were human resources professionals at the VP level or higher, represented technology (23.60%), followed by retail (14.91%), healthcare (16.65%), manufacturing (13.04%), energy (7.45%), education (11.55%), and the financial (8.57%) sectors. Business sizes ranged from 1-50 and 5,000 and greater, located across the U.S.
For additional survey findings, visit Ripcord's website here.
About Ripcord
Ripcord is a Silicon Valley-based company disrupting the $62 billion document intelligence space with its cutting-edge Document Intelligence as-a-Service platform. Using advanced robotics and AI, Ripcord digitizes, ingests, classifies, and intelligently extracts and abstracts data from paper and digital records, making them accessible and actionable to enterprise users. Founded in 2015 out of NASA research, Ripcord is backed by the world's leading investors including Kleiner Perkins, Google Ventures, Icon Ventures, Lux Capital, and Apple co-founder Steve Wozniak. For more information, visit www.ripcord.com.