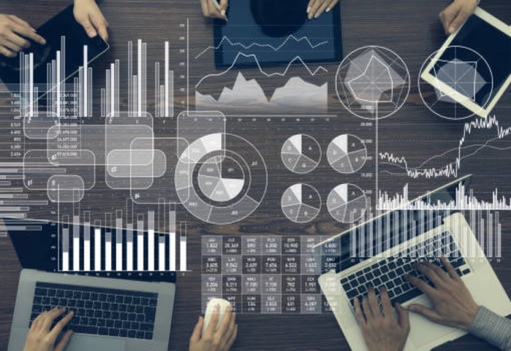 AIIM Industry Watch. Where are you on the path to Digital Transformation?
About AIIM's Industry Watch Research
Over three years ago, AIIM introduced the concept of Intelligent Information Management, or IIM, and began researching the connections between IIM and Digital Transformation.
Our 2020 Industry Watch research program looks at the impact of the rising tide of information chaos on the effectiveness of transformation initiatives, the adoption rates of core IIM technology building blocks, and IIM best practices.
We specifically structure this research around the four core IIM capabilities that provide the framework for AIIM's Certified Information Professional (CIP) program:
Creating, Capturing, and Sharing Information
Digitalizing Information-Intensive Processes
Extracting Intelligence from Information
Automating Governance and Compliance
This State of the Industry report takes a top level view at each of these four capabilities and how they are integrated into an overall information management strategy. Specifically, this report covers these CIP topics:
The business case for information management
Business requirements for information management
System design and implementation
Change management
High-level understanding of linkages between CIP domains
How organizations are incorporating AI and Machine Learning in their IIM strategies
About the Survey
We value our objectivity and independence as a non-profit industry association. The results of the survey and the market commentary made in this report are independent of any bias from the vendor community. The data shared in this report is just a small sample of the overall data generated in preparation for each research report, and distribution of the full set of findings is limited to the underwriters.
The survey was taken using a web-based tool in early January 2020. 63% of the survey participants were NOT associated with AIIM prior to taking the survey. Non-AIIM survey participants were drawn against the following criteria:
Director/Manager, Other decision maker
Organization size > 10 employees
All potential survey participants were given the following description of Intelligent Information Management, and asked this qualifying question: "Are you generally familiar with these technologies?" A total of 482 individuals participated in the survey who met this initial screening criteria.
Creating, Capturing, and Sharing Information

(i.e., Multi-Channel Capture, Document Management, Collaboration, Content Migration & Integration, Knowledge Management)
Digitalizing Information-Intensive Processes

(i.e., Business Analysis, Business Process Management, Robotic Process Automation, Case Management, Decision Management)
Extracting Intelligence from Information

(i.e., Metadata, Taxonomies, Data Recognition/Extraction/Standardization, Analytics/Machine Learning/AI, Search)
Automating Governance and Compliance

(i.e., Information Governance, Records Management, Information Security, Privacy and Data Protection, eDiscovery, Digital Preservation)
We also asked survey participants to evaluate the importance of Digital Transformation to their organization, the effectiveness of their transformation initiatives, and their overall organizational effectiveness relative to others in their peer group. This self-evaluation was done on a 100-point scale.
The core areas of responsibility for the survey participants were:
11% – Executive level
11% – Line of business
21% – RM/DM/CM
11% – Compliance/legal
18% – Human resources
13% – Finance and admin
15% – Information technology/IT
83% of participants were from organizations with > 100 employees; 43% from organizations with > 1000 employees.
54% of the participants were from outside the United States and Canada.
The largest industry segments represented in the survey were:
Financial services (finance, banking, insurance)
Government
Education
Legal and Professional Services
Manufacturing
The State of Digital Transformation – 2020
Most organizations and departments have a mandate to continuously improve operations. A conventional change agenda involves better tools and technology, better behaviors, and better processes, all focused on generating better efficiencies and improved productivity.
Ultimately, AIIM believes Digital Transformation is more than conventional change. Digital Transformation is about doing things differently – and doing different things as well. And different not just for the sake of being different, but in support of the key strategic objectives facing every organization in the age of digital disruption. In other words, Digital Transformation is not about incremental process improvement. Digital Transformation is about using information in brand new ways.
So while "Digital Transformation" is on the radar of most senior executives, the reality of Digital Transformation lags significantly behind these good intentions. We asked survey participants to evaluate themselves against three key metrics – 1) the importance their organization places on Digital Transformation; 2) how effective they believe their transformation efforts are; and 3) relative to peer organizations, how would they assess their overall organizational effectiveness.
While the average importance placed on Digital Transformation is a high 70 (on a 100-point scale), there is significant variation in responses.
Only 45% rate their Digital Transformation Importance as >75.
Only 24% rate their Digital Transformation Effectiveness as >75.
Only 28% rate their Overall Organizational Effectiveness as >75.
Of the 482 organizations surveyed, only 18% rank in the top quartile relative to both transformation metrics – 1) the importance the organization places on Digital Transformation and 2) their effectiveness at translating these good intentions into action.

Organizations that work at "the speed of paper" are increasingly being rendered non-competitive and irrelevant. On the one hand, organizations need to "digitize everything that moves" – as early in the process as possible. On the other hand, every effort should be made to "digitalize" processes by working digitally as much as possible: born-digital documents stay digital; their flow into and through the organization is streamlined and automated; and how they are managed and ultimately disposed of is automated as well.

(Source: AIIM CIP Study Guide)