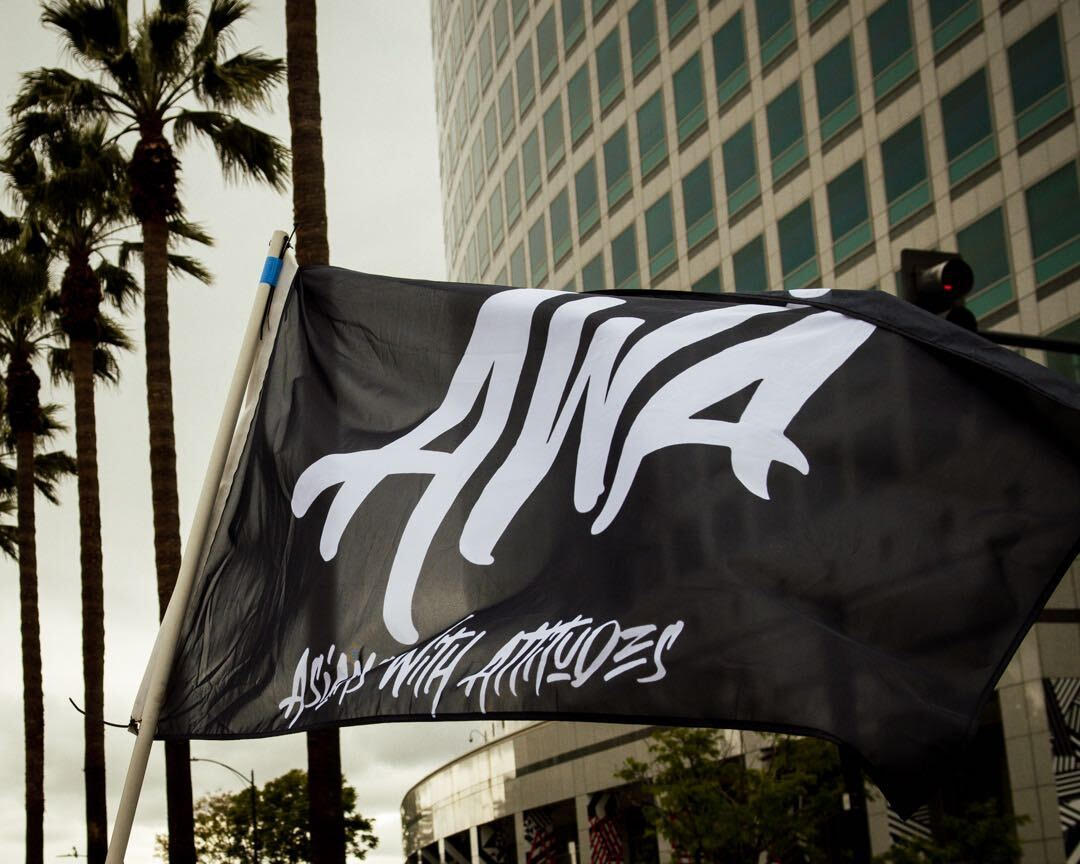 A Ripcordian with Attitude: Standing Up for the Asian-American Community
Kicking off Asian American and Pacific Islander (AAPI) Heritage Month this May, we wanted to bring everyone's attention to the remarkable efforts of one of our colleagues who is supporting the local Asian-American community during an unprecedented time of violence and vitriol. As we reflect on the meaning and value of AAPI month, I spoke with John Le, an Account Executive here at Ripcord, about his work with Asians with Attitudes (AWA) and the work they're doing to make the Bay Area safer for the Asian-American community.
We've all seen the heartbreaking images on TV of the hate and violence being perpetrated against Asian-American citizens across the United States and particularly here in the Bay Area. What inspired you to get so actively involved in the anti-hate movement?
As Asian American myself, I couldn't believe what I was seeing happen in my own backyard, to people I knew. Thankfully, my own family has been lucky but the parents, aunts, and uncles of several of my friends have not been. It's unreal to see people within my own personal circle affected by such hatred and violence when simply going to the grocery store or walking down the street just because they are of Asian descent. These criminals – these cowards – are attacking our most vulnerable citizens because they know the elderly can't fight back. I felt called to help and protect my community.
Tell us about Asians with Attitude – the values it represents and how they are helping in the Bay area.
Asians with Attitudes was created by a group of young people who were fed up watching our community suffer. Enough was enough. We largely patrol Asian-American communities and neighborhoods to ward off would-be criminals. We also offer to walk people to their cars, carry their groceries, and keep an eye on their businesses. Our team also offers them pepper spray and teaches them ways to avoid attacks in case something happens when we aren't around. Anything we can do to help. Our presence alone is often enough to keep these criminals away. When they realize we're around and that there are strong people protecting the community, they tend to stay away.
How has the work been received by the Asian-American community?
At first, there was some confusion. There can be a language barrier as we don't all speak the many languages spoken by AAPI people. But over time, and through the help of translators, the elderly and shop owners started to understand who we were and why we were there. Now they welcome us, know our names, and look forward to when we're there. It helps them feel safe and at the end of the day, that has always been the primary goal.
Ripcordians love to support good causes and especially each other! How can we help support this movement?
Right now, we're working to transition to a 501(c)(3) non-profit. We are trying to expand and grow our efforts by planning rallies with speakers and influencers and developing other educational activities, particularly for the youth across the greater Bay Area community, in addition to growing our membership and presence regionally and hopefully nationally. For anyone who is interested in learning more or wants to help support our mission, you can check out our GoFundMe.
Photo credit: Dennis Yu