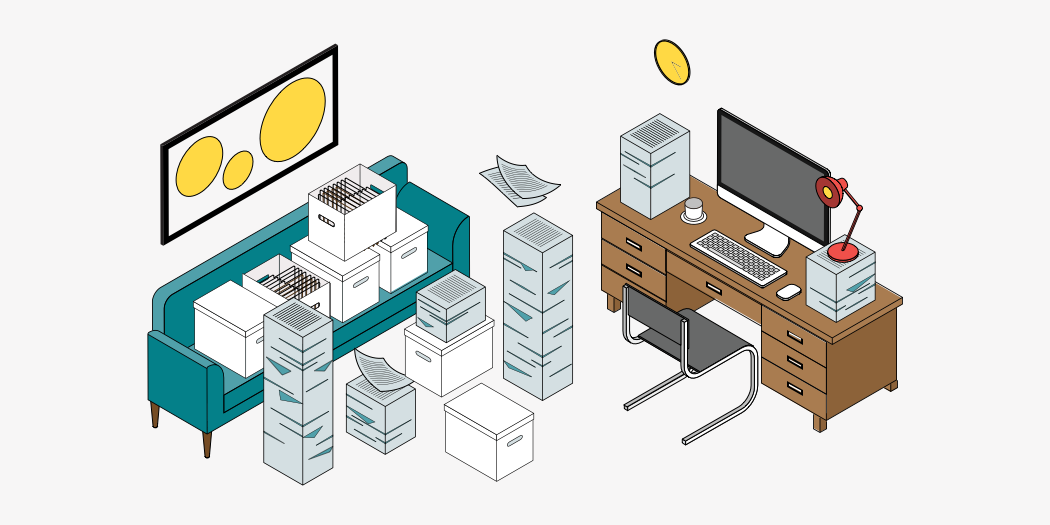 How Digitization Can Revolutionize Record Keeping for Law Practices
Why Do Typical Record Management Systems Need to be Overhauled?
Reliability is paramount when it comes to running a trusted, first-rate law firm. In order to prove reliable to clients, a law firm must in turn be able to rely on its record management system.
While in many ways lawyers and law firms have adapted to our increasingly technology-driven society, many firms have remained loyal to the near obsolete system of paper record keeping. Law firms generate, store, and access vast amounts of information, and traditional paper-based record keeping is hindering their ability to quickly, safely, and efficiently manage that information.
Records, like clients, deserve to be treated with the utmost respect and to receive the highest quality service. Paper can no longer do the job. In addition to storing case evidence and client records, firms are businesses that retain their own financial, billing, and personnel records — all documents that require a level of accessibility and security not afforded by paper.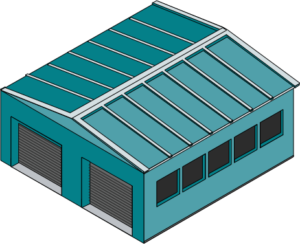 The typical records management process requires that a company read, identify, and categorize each sheet of paper which must then be organized into folders, placed in boxes, and indexed. The process is laborious and inefficient, and leads to similarly inferior access to those records. It can take days to locate a specific record amongst tens of thousands of identical boxes crammed into a warehouse, and the fees associated with renting out and maintaining such warehouses are often crippling.
An unnecessary amount of funds are going to the expensive practices of preparing records for storage, retrieving crucial documents, and maintaining the real estate necessary to store these records. As paper record keeping continues to fall short of the efficiency expected of a modern organization, solutions to this problem have begun to emerge.
Outsourcing record keeping provides a potential solution. Storing records on hard drives (HDD) provides another. Both of these systems have major drawbacks. When records are handled by a third party facility, the likelihood that they may be misplaced or lost greatly increases, as does the possibility of delays in accessing the records. Similarly, hard drives, like paper, are vulnerable to loss, theft, or physical damage.
What are the Consequences of Paper's Deficiencies?
These vulnerabilities have proved disastrous on numerous occasions. In 2008, Iron Mountain lost a backup data tape containing 650,000 JCPenney customer records. In 2016, a medical clinic in Georgia reported the loss of 498 private medical records that went missing from an Iron Mountain facility, putting the confidential information of hundreds of people at risk.
Law firms are particularly susceptible to the deficiencies of paper record keeping — the court system is not sympathetic when it comes to errors, delays, or problems precipitated by lost or inaccessible files. In 2013, the case against five individuals accused of plotting the 9/11 attacks was delayed because crucial files vanished. In the summer of 2017, lost paperwork resulted in the dismissal of dozens of lawsuits against student borrowers who had fallen behind on loan payments. Over $5 billion in student loans was in default, but the documentation necessary to prove who owned the debt couldn't be found, so the National Collegiate was forced to absorb the costs.
What's the Solution?
The most efficient and secure solution is to digitize records and store them in a cloud-based record keeping system.Transitioning to a cloud-based records management system eliminates the possibility of losing track of records and provides access to information in just a few keystrokes.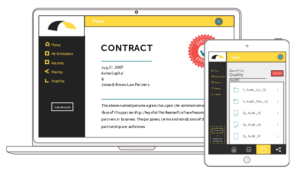 Digital records can be tagged and organized for fast searching and processing which can prevent case delays or losses due to inability to access records in time. When records are digitized, users have access to search features that make searching within records as easy as retrieving them. Digitization also revolutionizes the way records can be shared. Digital records can be sent between colleagues within seconds, and can be accessed anywhere, anytime.
In addition, chain of custody is vastly improved through digital management, since technology automatically tracks every person each record comes into contact with. Digital RMS solutions use two-factor authentication and hold a log of users who come into contact with each record, providing an extra layer of security. Transitioning to cloud-based storage makes it easier for lawyers to uphold their ethical responsibility to retain electronic documents such as emails related to a case. Such a system does not require that two systems — one paper, one digital — exist simultaneously, as both are integrated in the cloud-based platform. These features save time, which translates to greater productivity and improved billable hours.
Legal professionals reluctant to transition to a cloud-based record keeping system may have become accustomed to the time-consuming, expensive routine of requesting archived records. Increasingly, the industry is moving towards digital solutions that offer rapid search, data protection, and compliance. Learn how Ripcord can help your law firm accelerate digitization efforts and provide rapid access to vital records.