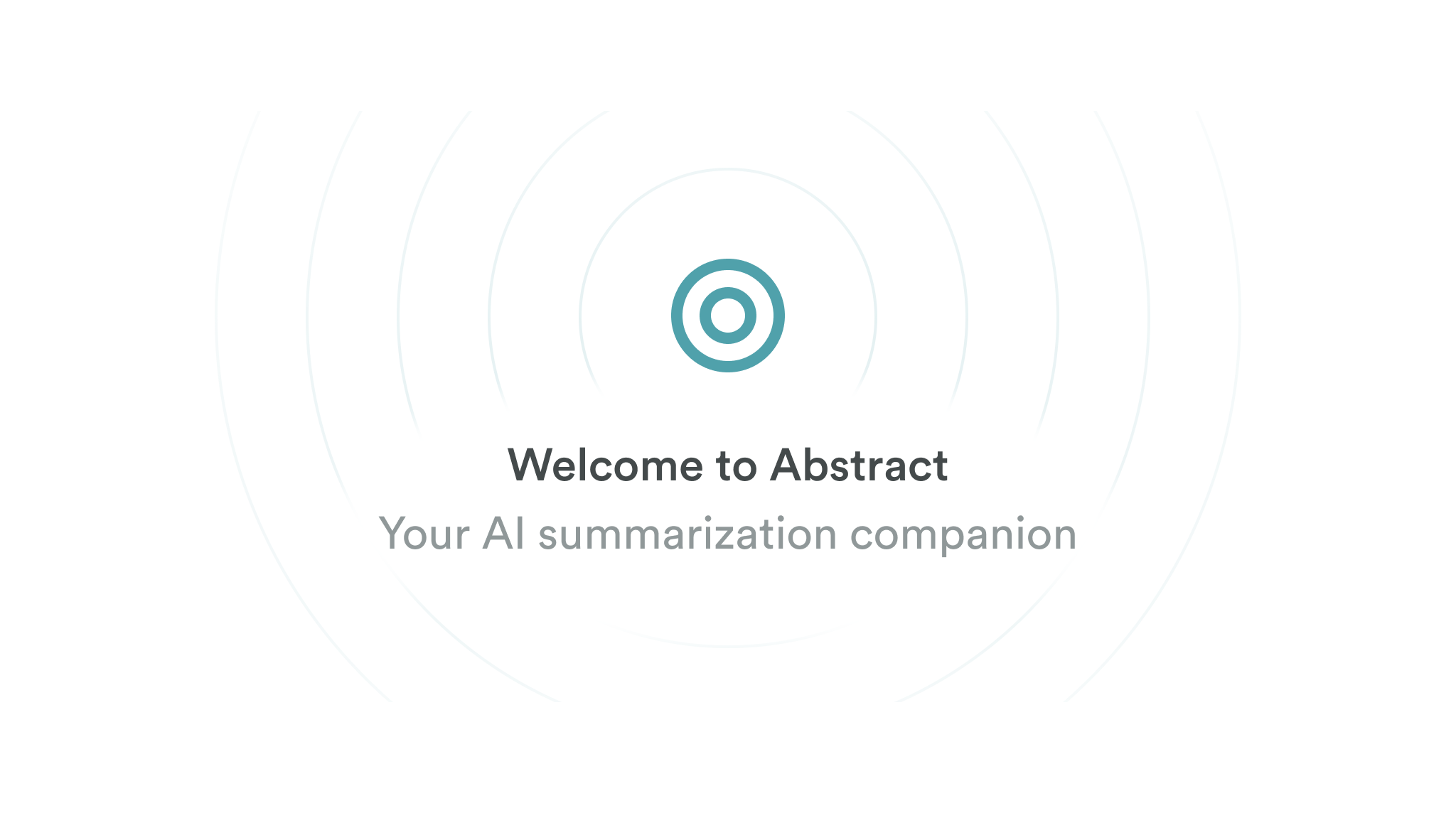 Ripcord Brings Generative AI to Enterprise Documents with Launch of First OpenAI Integration
New AI-powered capabilities to transform Document Intelligence and deliver new levels of efficiency to enterprises.
San Francisco, California — April 28, 2023 — Since its founding, Ripcord has led the way in transforming how business users work with documents by applying advanced robotics and AI technology to documents. Today, Ripcord announces its first integration with OpenAi bringing the power of generative AI to enterprise customers. A new capability called "Abstract" is now available in Ripcord's Canopy content platform. Abstract, an AI-powered summarization bot that automatically generates both quick and detailed summaries of documents in Canopy. Users can also translate and source documents from any language and generate Abstracts in multiple languages.
"GenAI is forever changing how we interact with content and Ripcord is leading the way in bringing this transformative technology to the enterprise with the necessary scale, privacy, and security," says Sam Fahmy, President & CEO of Ripcord. "This is the first of many GenAI capabilities we are building that will fundamentally transform how people and companies work with documents and leverage the vast knowledge they contain."
While browse and search are the primary paradigms today for recalling documents, finding specific information requires users to first know the document name or specific keywords, and have an idea of what content might be contained in those documents. Even with a fully digital document repository, it is not uncommon for users to spend hours paging through content to find the information they're looking for.
"Our customers rely on their documents and the information within them to conduct business, generate insights, and drive growth," says Ahson Ahmad, Ripcord's Chief Product & Technology Officer. "With Abstract, you can quickly determine whether specific content is relevant to your needs. It gets rid of the tedious work of hunting for specific information and brings a new level of efficiency to the way people work with documents."
Abstract is an incredibly valuable addition to the enterprise digital transformation toolkit, taking document intelligence to the next level by enabling a near-instant understanding of documents and content. The ability to instantly view document summaries will allow knowledge workers to focus on applying information rather than spending time finding it.
About Ripcord
Ripcord is a Silicon Valley-based company disrupting the $62 billion document intelligence space with its cutting-edge Document Intelligence as-a-Service platform. Using advanced robotics and AI, Ripcord digitizes, ingests, classifies, and intelligently extracts and abstracts data from paper and digital records, making them accessible and actionable to enterprise users. Founded in 2015 out of NASA research, Ripcord is backed by the world's leading investors including Kleiner Perkins, Google Ventures, Icon Ventures, Lux Capital, and Apple co-founder Steve Wozniak. For more information, visit www.ripcord.com.
"With Abstract, you can quickly determine whether specific content is relevant to your needs. It gets rid of the tedious work of hunting for specific information and brings a new level of efficiency to the way people work with documents."
Ahson Ahmad, Chief Product & Technology Officer, Ripcord