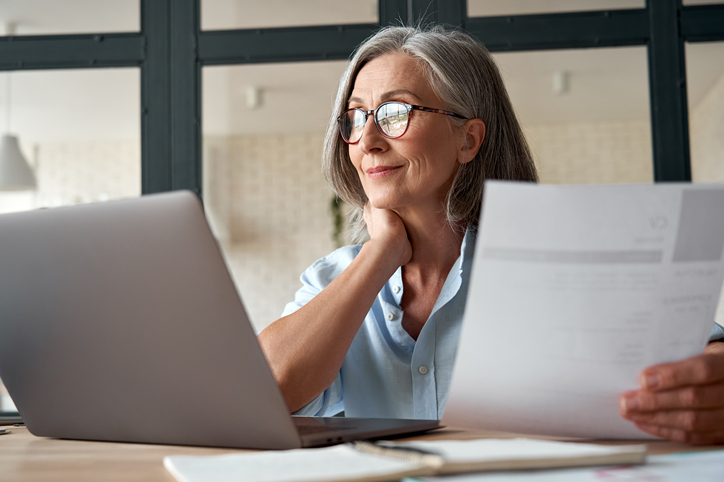 The Benefits of Document Digitizing Services for Employee Records
If you're dealing with high volumes of paper records for your employees, it's time to use document digitizing services to transform these records and embrace a more streamlined approach to your employee records management. Going digital with your management of personnel files and records can deliver some powerful benefits for your HR staff and your company as a whole. Let's look at a few of the top benefits.
Eliminate Physical File Storage
When you use document digitizing services to create digital files, you no longer need to deal with filing cabinets full of records, stacks or drawers of disorganized files, or entire storage facilities full of file boxes. Going paperless with your document management saves you space, time, and money.
Many companies share these goals and would like to move toward a paperless future, but they aren't sure what to do with all their existing files. For a true digital transformation, you need to digitalize (not just scan) all your paper documents and responsibly dispose of the original copies.
Make Files Accessible from Anywhere
Storing files digitally also makes it easier to find what you need when you need it. You can do a quick keyword search to locate a file rather than searching through filing drawers.
With a cloud-based storage solution, you can access digital files from any location. This means your HR staff can work remotely and access employee records from their device, as long as they provide the right credentials. Cloud-based storage is also beneficial for businesses with multiple branches because it allows you to centralize employee records from multiple business locations.
Storing files in a central repository also enables real-time collaboration and eliminates the need to email files back and forth. Business leaders were asked about the most important benefits they saw from digital document processes, in light of the pandemic. Over half of the respondents highlighted the way digital document processes improve employee collaboration.
Systematize Records Management for Stricter Compliance
Manual methods are subject to human error and inconsistencies. Taking a more systematic approach to document management through a digital system can eliminate these errors and inconsistencies.
Systematic processes and secure digital storage help you better adhere to privacy and data protection regulations. With the right settings in place, you can be confident that all employees have complete employment files on record because the system will flag if anything is missing. The system can also follow data retention policies, automatically disposing of records when it's time to do so.
Save Time and Effort Through Automation
One of the most immediate benefits HR personnel will experience is a lighter administrative burden. Less time spent on manual tasks means more time and attention to give to more strategic tasks.
Research shows that even small-scale digital processes can improve employee productivity by up to 70 percent! Business leaders recognize this potential for greater efficiency and point to accelerating document processing as the No. 1 benefit in digitizing document processes.
Transform Your Employee File Management with Ripcord's Document Digitizing Services
Ready to go digital with your employee records and revolutionize your approach to document management?
Learn more about Ripcord and how we can completely digitize your employee records management. No matter if you have paper or digital records, we can accurately capture data as we scan in records so you have more than a repository of images—you have data that is searchable, organized, and useful in driving your company forward.