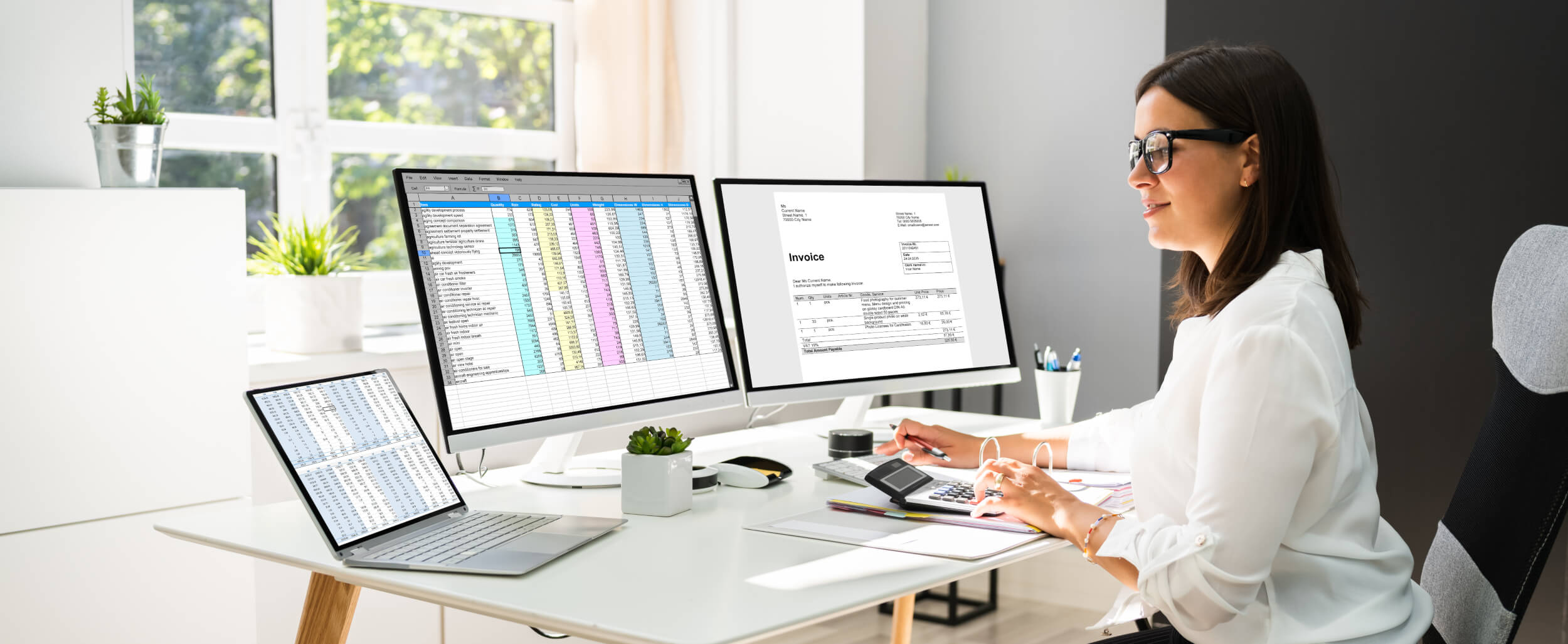 Automate Repetitive Matching Tasks with a Digital 3-Way Invoice Matching System
Three-way invoice matching is a critical task to ensure you only pay for items or services you receive. Properly managing accounts payable (AP) documents can help you prevent errors and ensure you're always ready to provide proof when needed.
Unfortunately, three-way invoice matching can become complicated and time-consuming, especially if you aren't taking advantage of modern technology. Automation can revolutionize your AP document management, enhancing the efficiency and accuracy of your three-way matching system.


How the Invoice System Has Evolved Over Time
In years past, invoice matching always involved paper records that needed to be compared, stapled together, and filed away in a folder. Today, companies are increasingly going digital with their invoicing. The global electronic invoicing market is expected to increase at an astounding compound annual growth rate of 20.4 percent to exceed $24.7 billion by 2027.
Even if you're receiving digital invoices and receipts and creating your purchase orders electronically, chances are, these documents contain unstructured data. That means you still have to manually enter data into your invoicing software or accounting program to cross-reference AP documents. In other words, just because you've gone digital doesn't mean you've optimized your three-way matching system.
There's still plenty of room for improvement with an all-digital system that requires manual data entry. And if you're working with paper documents, that adds another layer of inefficiency to the process.
The future of invoice matching should go beyond digital documentation, removing manual tasks to automatically compare purchase orders, packing slips, and invoices. With Ripcord's solution, the future is here.


How Can Automation Take Your 3-Way Matching System to the Next Level?
Automation can have a profound impact on the way you manage your AP processes, including three-way matching. Consider these benefits Ripcord's solution will deliver for your organization:


1. Speed Up the Process
Whether you handle invoice processing in house or outsource it to a vendor, manual matching tasks take up valuable time. Automation is notably faster than manual methods. Instead of repeatedly entering data, double-checking that it's accurate, and then comparing documents to ensure all is in order, artificial intelligence (AI) can complete the process with lightning speed.
Speeding up your three-way invoice matching process means you can identify discrepancies or confirm accuracy more quickly, so you can consistently complete payments on time or proactively address errors.


2. Free Up Accounting Staff Time
Eliminating tedious manual work means your staff can reclaim many hours in their workday. They can use this time to tackle tasks that only they can do effectively, like strategizing and budgeting.
Leave straightforward matching tasks to the robots, and let your accounting staff use their unique expertise to help you grow your business. Or you can consolidate the list of vendors you depend on for various parts of invoice processing, streamlining your procedure and saving you money.


3. Maximize Accuracy
You may worry that automation could never match the accuracy you achieve with human eyes on your AP data, but with Ripcord, that's not the case. In fact, our solution is 99.95 percent accurate. That's a level of accuracy you cannot typically expect from manual data entry, which is subject to human error.
Our AI system also uses deep learning to continuously improve. If it's unsure of something, it tags in a human and learns from the situation, requiring less and less ongoing human intervention while still maintaining and improving that exceptional level of accuracy.


Achieve a New Level of Speed and Accuracy with Ripcord
Ripcord's solution can take your unstructured data—either in paper or digital form— extract the data accurately, and organize it logically to simplify your invoice processing.
It's time to leave those repetitive manual three-way matching tasks behind and replace them with modern efficiency and unmatched accuracy. Schedule a demo or talk to our team today.