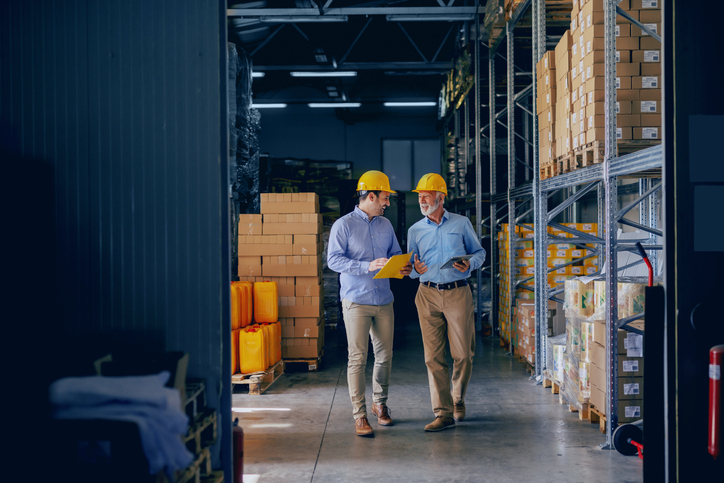 Intelligent Document Processing Systems Take Your Proof of Delivery from "Where?" to "Here!"
Proof of delivery (PoD) supports accounts receivable (AR), customer service, and supply chain processes that culminate in an official record that goods or services were successfully delivered to the customer.
PoD documentation—including bills of lading, packing lists, and manifests—help protect your company from fraudulent claims of lost shipments, incomplete services, and unnecessary write-offs, but the value of proof of delivery goes much deeper.
PoD improves the customer experience by providing visibility into where and when their deliveries were made or services were provided. Internally, PoD improves the quality of your data, which then enables accurate, trustworthy reporting and analytics to drive successful business outcomes.
The Benefits of Using an Intelligent Document Processing to Track Proof of Delivery
Traditionally, organizations relied on paper forms and physical signatures to manage their PoD. Today, many companies have digitalized at least part of the process, such as generating electronic PoD receipts. But if your team is still required to input data manually, reconcile accounts by hand, or store hard copies of documents, your PoD process isn't as efficient as it could be.
Implementing an intelligent document processing system that fully digitalizes your PoD data will create a secure, efficient, and reliable solution for AP and AR departments and other teams such as Compliance, QA, and Operations. It allows those teams to manage the PoD process end-to-end—from order to customer signature to year-end analytics.
Whether you are in the early stages of transitioning from manual PoD to digital or you have already digitalized much of the process, intelligent document processing software provides several key benefits:
1. Reduce Costs
The costs of manually capturing, processing, and storing delivery data for each customer adds up. Digitalizing PoD helps lower costs by eliminating storage, manual labor, and filing-related expenses. It also reduces administrative outlay for invoice generation and claims management.
2. Increase Cash Flow
A 2020 study found that up to 75 percent of businesses don't have sufficient cash flow available to cover operating expenses for two months. Intellegent PoD data helps alleviate cash flow problems by preventing errors that result in lost revenue, making it easier to avoid and resolve disputes, and reducing days of sales outstanding.
3. Improve Data Security and Accessibility
Paper documents stored in off-site facilities are at risk of theft, damage, loss, and unauthorized access. SaaS-based storage maintains your PoD records securely in the cloud, making them easily searchable and accessible for reconciliation or auditing.
4. Mitigate Risk from Human Error
Humans being human, manual PoD data entry is prone to errors that result in redelivery, returns, or refunds. Automating PoD mitigates much of the risk by using AI and machine learning to accurately input and transfer data throughout the delivery lifecycle.
5. Simplify Accounting Operations
Digitalizing AR takes the onus off of the accounting team to manually create, distribute, process, and reconcile PoD documents. Automating repetitive accounting tasks frees up staff to work on projects that further your business objectives.
How Ripcord Streamlines Your Proof of Delivery Processes
Ripcord is an intelligent document processing solution that replaces your repetitive, manual PoD tasks. No matter where you are in your digital transformation initiative, Ripcord can help you get to the finish line faster with several key capabilities:
Flexible
Using best-of-breed tools, Ripcord works with you to craft delivery processes with your needs in mind, supporting all your document types (both paper and digital), and optimizing for downstream processes—RPA, BI, and Content.
Frictionless
Modernize in place with no disruptions to enhance your existing tech stack. No need for additional staff, systems, or training. Data is complete, secure, and instantly accessible and process ready.
Fast
Experience seamless delivery and rapid time to value with no risk.
In today's ultra-competitive markets, innovation is the differentiator between you and your competition. If your business is lagging in automation and digitalization, Ripcord can help accelerate your digital transformation.