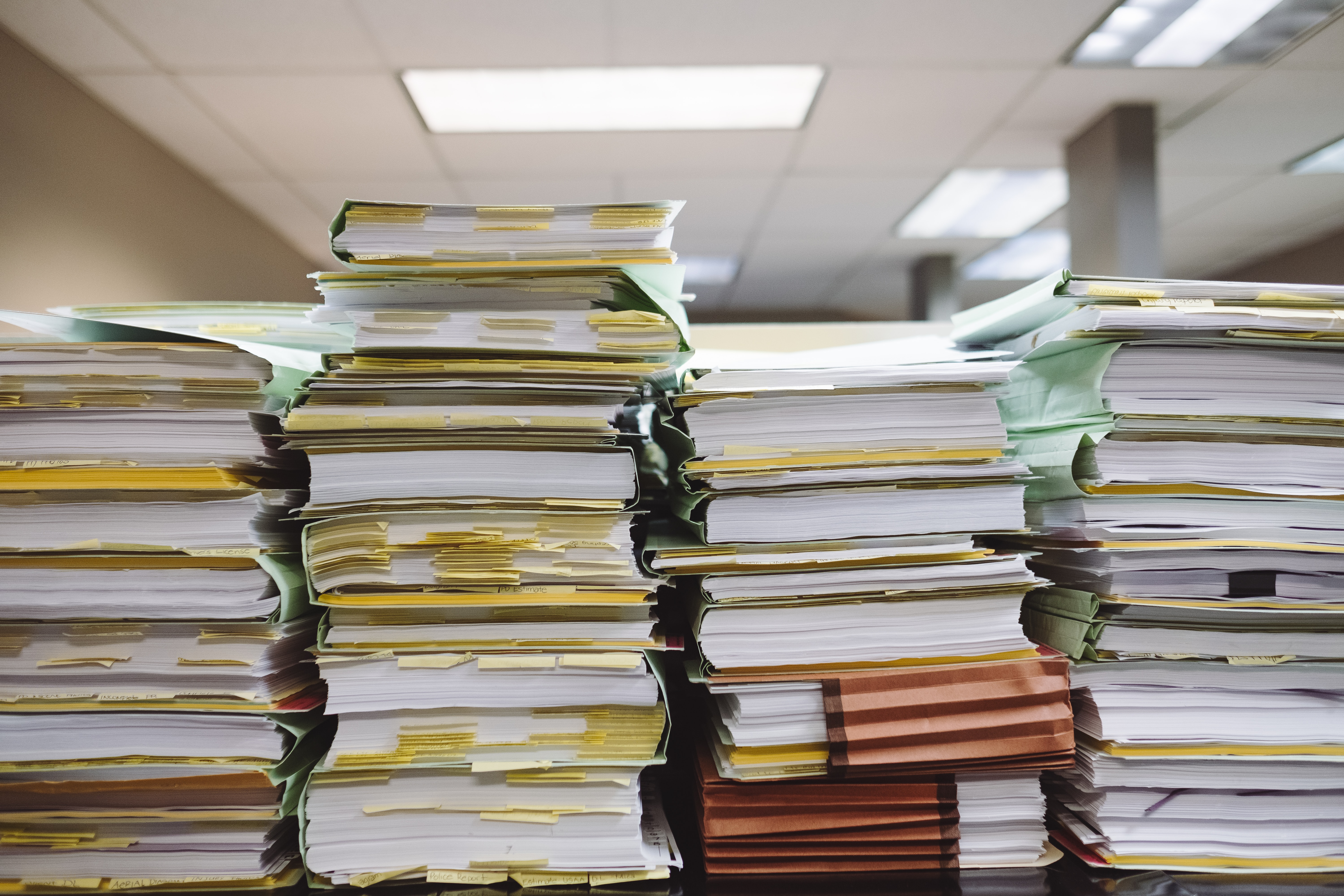 Top Things to Consider with the Records Mandate M-19-21/M-23-07
The records mandate M-19-21/M-23-07 presents public sector agencies with unique challenges and opportunities. To successfully navigate this mandate, agencies must be strategic in their approach. Ripcord has conducted a survey and talked to a number of Federal, State, and Local agencies. Here are the top 10 things to consider when embarking on your records management modernization journey.
#1 Adopt a
Modernize-in-Place
Approach
Rather than "rip and replace," consider modernizing workflows and processes incrementally. Tackle one document or workflow at a time, achieve success, and move on to the next. This agile approach will minimize disruption and ensure smoother implementation. Showing progress will give you greater buy-in at various levels of the organization. At the same time, prioritize quick accessibility of your data. Your information is only as good as its accessibility. In a recent Ripcord survey of Federal, State, and Local agencies, accessibility to data was ranked as one of the primary benefits of implementing a digital solution.


#2 When Partnering, Prioritize

Outcome-Based Proposals
When evaluating proposals, focus on those that emphasize outcomes to avoid hidden costs and ensure long-term success. Outcome-based proposals align with your organization's goals and objectives, providing a clear path to desired results. Look at the time to value and contract SLAs on data accuracy to be sure you're getting the value. Backing this up, during our recent survey we asked respondents to rank the importance of several factors. The top priorities in this area included ease of implementation and having an end-to-end solution.


#3
Choose a Proven,
Scalable
Partner
Select a partner with a track record of success and the ability to handle projects at scale. This ensures your chosen solution can grow with your organization and adapt to future needs. Choosing a vendor that can't scale with your agency down the road will put you back at square one and jeopardize the success you've had.


#4 Address
Change Management
Proactively
Change management is a big one. You'll understand if you've read the book, "Who Moved My Cheese?" Overcoming the "we've always done it this way" mentality is critical to successful modernization. It's time to address change management head-on, ensuring that it's an integral part of your overall strategy rather than an afterthought. This is not to say, "challenge the status quo", rather look at the underlying processes and show how the future could look.


#5 Anticipate
Document Preparation Needs
Digitization involves significant document preparation work. This simple task can seem small, but it's extremely important. Think of the term garbage in, garbage out. To streamline this process, consider partnering with someone who can handle efficient document preparation stations.


#6 Design
User-Friendly Solutions
When selecting a digitization partner, prioritize those that offer user-friendly solutions. User experience is key to the adoption and success of any technology modernization project. If the end product is integration, be sure they have experience and are up to the integration challenge, and have a past performance matrix to back it up.


#7 Leverage AI/ML-Assisted
Human-in-the-Loop Processes
Choose solutions incorporating AI/ML to assist humans in managing exceptions and streamlining processes. Allowing AI/ML to learn about your data will minimize the exceptions, and allows you to leverage your employees' time for other important tasks. These processes should either be staffed by experts or allow you to be the expert to address the exceptions.


#8 Ensure
Data Security and Compliance
Data security and compliance are critical concerns in records management. Choose a partner with a strong focus on security and can help you meet regulatory requirements. Regulations and compliances are changing as technology advances. Ensure you have the commitment to being a partner at the start and throughout the journey.


#9 Plan for
Long-Term Success
Modernizing records management is not a one-time project but an ongoing journey. Choose solutions and partners that support your long-term goals, and continually reassess and refine your approach as needed. Prioritize document management as a continuous organizational process.


#10 Incorporate
Intelligent Document Automation
Incorporating intelligent document automation into records management processes can save time and improve efficiency. Automating repetitive tasks can free up staff to focus on higher-value activities, reducing errors and costs. Furthermore, it can enable a faster and more accurate search and retrieval process for records.
Successfully meeting the records mandate M-19-21/M-23-07 requires a thoughtful, strategic approach. Public sector agencies can modernize their records management processes by considering these ten factors, reducing costs, and delivering better services to their constituents.