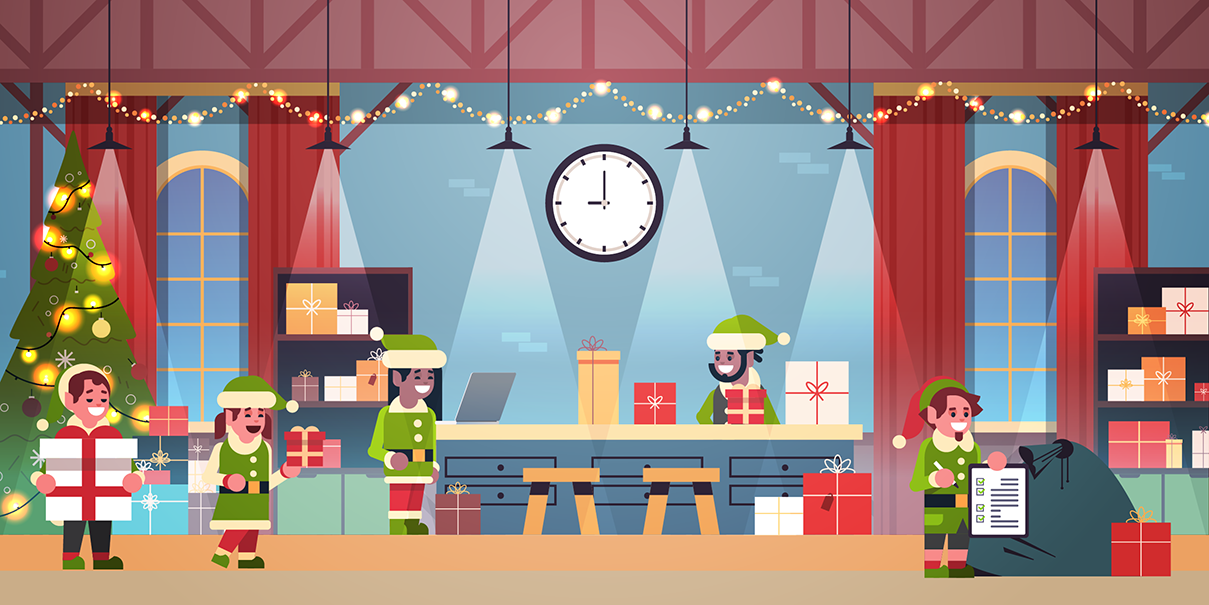 With AR Software Santa Doesn't Have to Check His List Twice
It's almost time for Santa to deliver presents to children across the world! Keeping track of all those deliveries would be impossible without a little Christmas magic and a whole lot of documentation.
Just as Santa and his elves are busy checking his list twice to ensure all is in order, your staff or a contracted agency is hard at work doing the same thing to ensure you correctly invoice your customers and keep track of all the supporting documentation, like proof-of-delivery (PoD) receipts.
It may be time for both the North Pole and your company to consider a better way than time-consuming manual methods. 'Tis the season to reevaluate your accounts receivable (AR) processes and see whether it's time to upgrade to a modern high-tech solution.


What is AR automation technology?
AR software modernizes accounts receivable processes using artificial intelligence (AI) and robotic process automation (RPA). Whether on paper or in digital documents, your AR data needs to be accurately processed. Traditionally, companies have relied on time-consuming manual methods for this important step.
While some holiday traditions are great—like baking cookies or singing carols—manual AR processing is one tradition you should leave behind. With AR software, manual data entry and invoice matching is replaced by more efficient and reliable automation that digitizes documents and seamlessly extracts the necessary data.


How can automation make your AR process merry and bright?
Why should Santa's elves (and your company) switch from manual AR processes to modern automation? AR software offers a few major advantages, including improved accuracy, cost-efficiency, cash flow, and organization.


1. Increase accuracy.
Manual data entry inevitably leads to some errors. You don't want someone to erroneously end up on the naughty list when they really paid their bill weeks ago, and you don't want to lose track of where and when deliveries were completed. With AR software, you eliminate human (or elf) error and maximize the accuracy of your data.


2. Save time.
Traditionally, the solution to human error has been spending more time or having more eyes on a task to hopefully catch mistakes. Santa is onto something when it comes to checking his list twice. Research shows that double data entry is the most effective way to reduce errors in data entry, but it's also the most time-consuming method.


You can either hire a team of elves to take on these time-consuming tasks or embrace modern tech that automates the process. One major area you can streamline is proof of delivery. The right automation technology enables you to quickly confirm whether orders have been fulfilled or Christmas presents have been delivered with automated PoD processes.


3. Improve cash flow.
Santa may not expect anything in return for his deliveries, but chances are, your business does. Accurately tracking your AR allows you to stay on top of what money is coming in and when payments are overdue, so you can better manage cash flow. With better accuracy and a more streamlined AR process, you can benefit from more consistent cash flow. Ho-ho-ho, who wouldn't go for that?


4. Stay organized.
In addition to processing data in real time, it's also important to store records and keep them organized. This way, you can always access the records you need when you need them, whether it's to resend an invoice, comply with an audit or to make sure Tommy received that football he wanted. With automated AR processes, you're better equipped for this reliable data storage and access.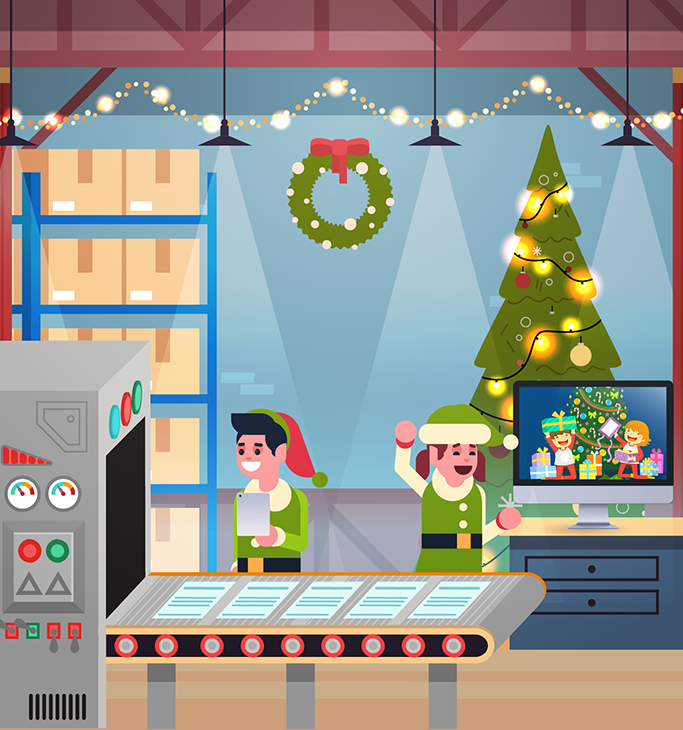 Give yourself the gift of automated AR software.
Santa and his elves may be stuck in their ways, but your company doesn't have to be. Embrace a more modern and efficient approach to AR processes. With this solution, you can digitize everything from purchase orders to PoD receipts and accurately capture, process, and store the data they contain.
Ripcord has helped companies like Coca-Cola Bottlers' Sales and Services automate their accounts receivable programs, including data capture, integration, and account reconciliation. The result is more efficient, accurate, and cost-effective processing that empowers these businesses to grow.
To learn more about Ripcord's innovative solution and how we can improve your AR process, speak to our team. And while you're at it, let Santa's elves know they can have a holly jolly Christmas with a little AR automation magic!