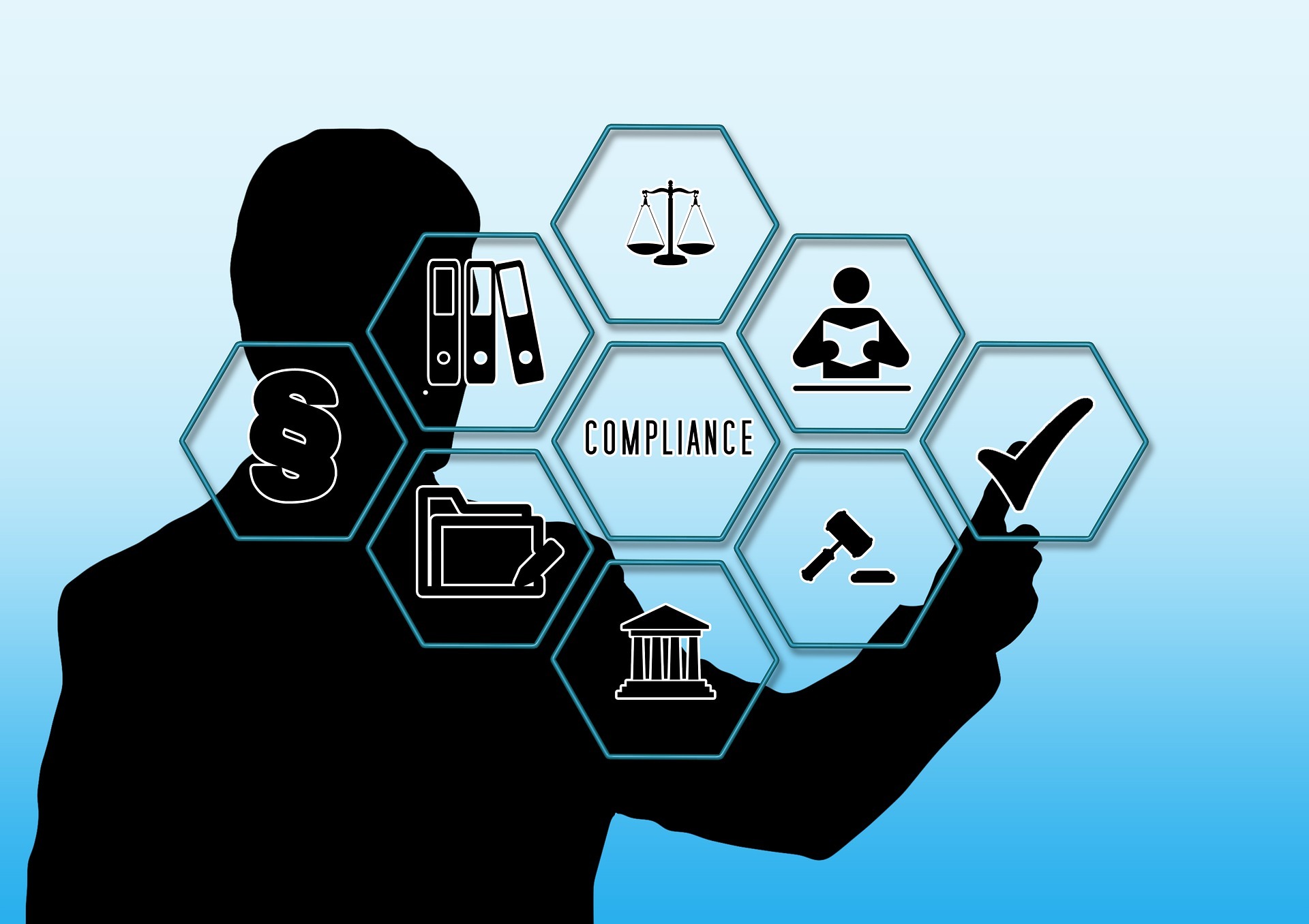 Compliance and Risk: Effective Strategies in a Time of Change
In the past year, risk management and compliance, significant challenges for organizations of all sizes and across industries, have become even more difficult to navigate. Since the start of the 2020 global pandemic, distributed teams, the inability to interact in-person, the adoption of new institutional practices, and more have meant companies and their customers alike have had to pivot and adapt.
It hasn't been easy, and many businesses remain befuddled and operating less optimally than they should. Rather than hope they can simply wait out what they may see as a period of temporary change, organizations would be better served by facing reality. Risk and compliance management has changed for good, and a proactive approach to this altered landscape is the way forward.
In a paper for management consultancy Oliver Wyman, Allen Meyer, Tammi Ling, and Hanjo Seibert write:
"Compliance senior leaders must resist the temptation to believe that by just reacting to all the new issues, regulations, and changes within their firm that eventually things will return to a business as usual environment. We do not believe that this will be enough, and even doing everything right tactically along the way could still lead to failure."
What are some of the top risk and compliance challenges organizations are now facing? How will these changes impact businesses going forward? Most importantly, what can your organization do to effectively manage these changes and thrive?
The Challenge: Distributed Workforces

Since March of 2020, millions of knowledge workers have been performing their jobs from home or otherwise remotely, and there's little sign that they'll return to their old offices anytime soon. In fact, some professionals may continue working remotely for good.
"The world witnessed a historic shift in the 2020 job market due to the COVID-19 pandemic," Caroline Castrillon writes in a piece for Forbes.com. "While some companies used to offer the ability to work from home as a perk, it has now become the norm for most businesses. By 2025, an estimated 70% of the workforce will be working remotely at least five days a month. While 2020 may be considered the year of remote work, it is just the beginning as we see the trend continuing in 2021."
The Impact: This move away from large, central offices where the majority of employees convened each day toward scattered 'home offices' -- really, any location with a secure internet connection -- has far-reaching ramifications for companies' legal compliance and risk-management strategies. For example, no longer can human resources personnel ensure that they receive new-employee or management signatures on required documentation simply by walking down a hallway and knocking on an office door or cubicle wall. And as a remote worker, it is far easier to forget to submit critical paperwork. After all, there is no familiar face in line at the coffee machine or on the way to the restroom to remind someone that they have overdue documents that need to be submitted.
Intentional or not, failure to obtain and retain various federal, local, and state documentation in keeping with the law can result in steep penalties and even loss of certifications. Ramifications have not been softened any owing to the health pandemic. On the contrary, COVID-19 has only muddied the compliance waters. As Amii Barnard-Bahn writes in a recent piece for Compliance Week: "Federal, state, and local governments have created a lack of clarity by providing conflicting guidance on how to reopen and protect employees, consumers, and the company from litigation."
What to do now: Now and in the future, digitization of necessary paperwork will be of paramount importance to organizations. Digitizing various forms with Ripcord is effectively a form of insurance against loss of compliance, as Ripcord solutions scan and store client documentation in secure, cloud-based instances, keeping them safe from theft or loss. Ripcord software also has automatic reminder settings, which can be used to ensure the receipt of needed signatures on forms, as well as to remind personnel of retention schedules. Ripcord software also tags, classifies, and indexes customer information so it's all there to be called up with a sub-second search.
The Challenge: Siloed Functions
To be sure, some organizational silos make sense. After all, silos can keep unassociated workflows separate and free of needless outside input, ensuring internal efficiency. But when it comes to risk management and compliance issues, siloed functions within a company can sometimes be detrimental to the business as a whole.
The Impact: "Managing risks in a siloed way can lead to a host of ... problems, including duplication of risk-mitigation efforts, gaps in the analysis of risks, lack of a process to aggregate critical risks, and an absence of sharing risk information across the organization," John Bugalla and Kristina Narvaez write in an article for CFO Magazine. "All of those problems make it extremely difficult to fully understand and manage the key risks facing an organization. While companies can operate in separate business units, a single risk is capable of affecting many different parts of the organization."
What to do now: Indeed, with dispersed team members, the chances for siloed risk- and/or compliance management are greatly increased because remote work is already its own silo. To facilitate the implementation and use of cross-functional risk- and compliance-management strategies, companies should encourage collaboration and transparency between departments and workflows. This will not only highlight redundancies in work, thus increasing efficiency across the company, but it will also help develop a single, cohesive, business-wide culture of risk aversion and strategic compliance.
Enabling "a streamlined process for evaluating opportunities as well as risks that involves each employee ... makes every employee a potential touchpoint, without waiting for a designated risk management silo to identify and respond to events," a blog post from governance risk and compliance software firm OXIAL reads, in part. "One of the key benefits of an integrated approach is that by making risk awareness part of corporate culture and a duty that all share, it helps minimize institutional blindness and complacency (i.e. assuming that the risk management silo is aware of/working on the problem)."
Ripcord solutions are inherently redundancy-proof. Ripcord software allows for real-time cloud-based document changes, the tracking of each and every document version, and the setting of various levels of access control.
Challenge: Manual Processes
We've all heard for years the urban myth of the great robotic takeover, that day when bloodless automatons will replace human beings in the workplace. But the truth is that most businesses don't use automation nearly as much as they should, and doing so would help rather than harm their living, breathing employees. Perhaps surprisingly, the world of finance is one that uses far fewer automated processes than it could and is thus less efficient than it could be.
The Impact: Data collection, account reconciliation, copying and pasting between applications -- all this routine finance work is still regularly done by human beings rather than computer programs. And now that so many people who can do their jobs from home are doing just that, the chances for catching conflicting and overlapping manual-process work is even higher than it was pre-pandemic.
"Nowadays, there's no excuse for soaking up your finance team's valuable time and effort with clunky manual processes," Tom Baragwanath writes in a blog post for spend-management-software company Spendesk. "If anyone in your team is still copying and pasting data between Excel sheets, they might as well be working with quills and parchment."
What to do now: Instead, automate what doesn't require human brainpower. In addition to speeding up processes, using Ripcord's robotic process automation, for example, can improve an organization's ability to capture, categorize, and access its own data, both structured and unstructured. And RPA enables the smart digitization of your many paper-based records so you can access more of your own data, unlocking potential you may not have even known existed.
RPA can help organizations better adapt to a changing risk and compliance environment by freeing up worker intellect for higher-level thought processes, such as those required for innovation. It's that innovation that will carry organizations through and well beyond pandemic-induced regulatory confusion and fumbling. Forward-thinking businesses will allow automation to handle logins, logouts, the opening of attached documents and other files, drop-down-menu selections, form population, and more. By doing so, they will better equip their teams for success.
Work with Ripcord to Enhance Your Risk and Compliance Strategies

We're Ripcord -- and we're on a mission to digitize the world, industry by industry. Using our own vision-guided robots, artificial intelligence and machine learning, Ripcord's solutions digitize, enrich and organize your most important documentation, no matter how much of it there is and no matter what format it currently has. Ripcord software enables the instantaneous classification, indexing, and search and retrieval of all parts of an entity's scanned documentation. We'll save you time and money and help you enhance your risk and compliance strategies with an instantly searchable database. Contact us today.